Team Meeting: what we talked about
Sustainability, from various points of view, was at the center of our usual annual meeting.
We went to Sardinia to visit Sassari, Alghero and Asinara, and above all, for the annual meeting to share the value generated by our people and projects, for customers and the community.
The SHELTER 2022 Team Meeting Headquarter was our new office in Sassari.
It was an opportunity, as well as for a Safety Moment, to discuss new activities and services that we are approaching on the topics:
Sustainability, understood both as a service to customers and as per SHELTER approach: by the first months of 2023 we will present our first Sustainability Report
Sustainable Safety.
Sustainability
We have decided to share our ESG (Environmental, Social and Governance) results and objectives in the first Sustainability Report, which will be prepared on the basis of 2022 data and shared with stakeholders at the beginning of next year.
To achieve this, the contributions and inputs of every member of SHELTER team and our stakeholders will be essential to maximize the impact of the company's vision and strategy for sustainable development.
At the same time, we actively support our clients to understand, define and communicate the ESG impact of their businesses. This is the first step in planning carbon footprint mitigation measures, as well as policies aimed at greater inclusiveness, equity and participation for the benefit of the competitiveness of organizations.
Furthermore, we shared a recent case study on the comparative assessment of the carbon footprint of a product made with different materials (plastic, recycled plastic, recycled paper pulp) through the study of its life cycle (LCA - Life Cycle Assessment). This example has shown that the issue of sustainability is increasingly becoming a decision-making factor that allows companies to implement solutions with a lower carbon footprint, based on objective and realistic data.
Sustainable security
We want to create internally, and support our customers in this area, a type of sustainability declined as "safety of people", at work and in life.
The basis is the "Culture of Safety", a set of organizational processes, professional practices, written and informal rules and regulations, language, way of thinking, perceiving and dealing with dangerous situations and risks.
Culture is linked to the values of the organization, affects personal values and creates "an added value for each person within the organization, and for the wider society": an interdependence between individuals and the community within the which we live.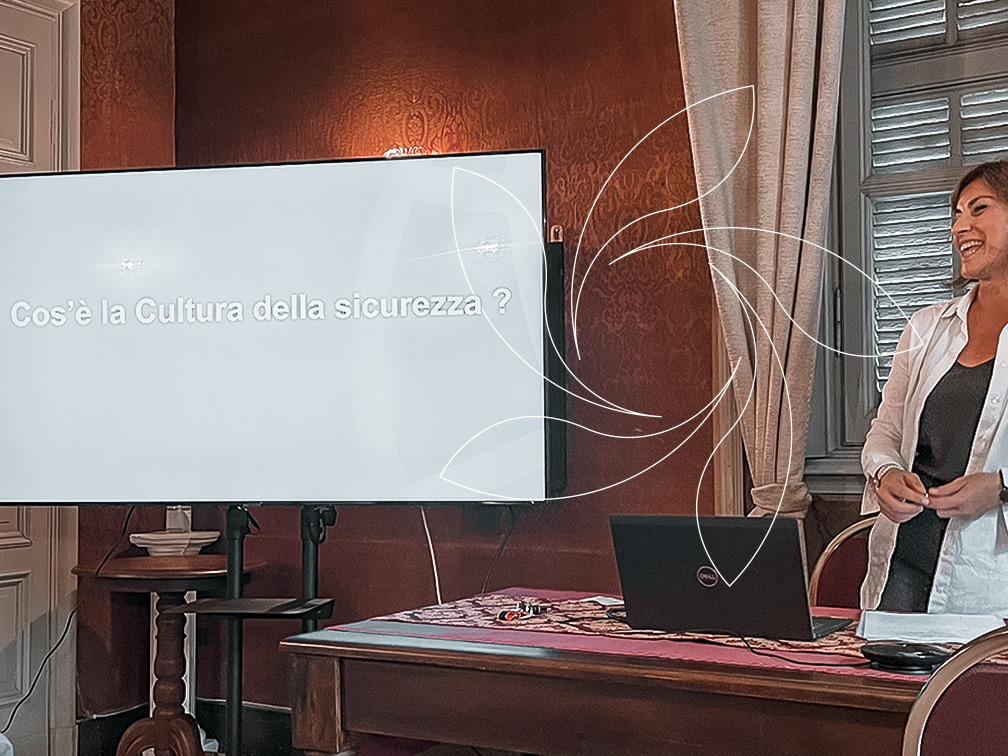 How to understand what is the Culture of Safety in your organization?
And how to make it grow?
There are many ways, our part from an analysis of the organization and how it manages the business processes that affect safety, to assess the maturity of the company (overall or by focusing on specific critical areas) and define strategic actions and operational plans.
The goal is to embark on a virtuous path that leads to change in behavior based on mutual trust.
Some actions may include:
The identification of areas to work on for the definition of a vision and strategies in favor of safety
Training and coaching at different levels to stimulate safe behaviors and supplant "bad habits"
Make habitual and motivate to intervene and make "wise" decisions in case of unsafe situations
Empower people and become guarantors of their own and others' safety.