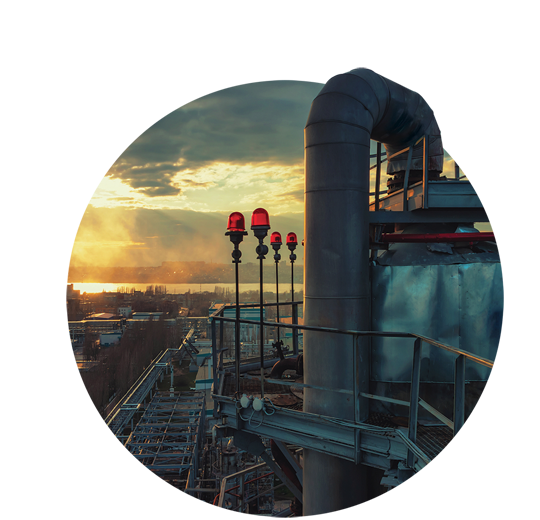 ESIA and IPPC permits
Service: Permitting
Abstract: Delivery of the Environmental Impact Study (SIA), Health Impact Assessment (VIS), Traffic Assessment, Incidence Assessment (VINCA), Integrated Environmental Authorization Application (AIA), including verification of the requirements defined in the BAT applicable for a substantial modification of a chemical plant in northern Italy
Client: Chemical / Pharmateutical
Period: 2016-2018.

Initial Client Situation
Delivery of the Environmental Impact Assessment, Health Impact Assessment, IPPC Permit application for a significant modification of a chemical plant in Northern Italy.
In order to diversify and increase its production capacity, the Client needed to make a change to the acrylic polymers production department by providing, to meet market demand, a production line that uses cyclohexane as a solvent in a mixture of acetate ethyl. The project responds to the needs to meet the cosmetics market requests, integrating the production of specific thickeners which involve the use of other solvents than those used so up to now.

SHELTER activites
We have been assisting the Chimica Pomponesco SpA (Frati Group) plant since 2015 in terms of environmental permitting.
Specifically, the consultancy services were:
Delivery of the Environmental Preliminary Study.Delivery of the technical report of substantial modification to the AIA;
Delivery of the Environmental Impact Study (with obtaining the favorable opinion of environmental compatibility) including VINCA and VIS.Delivery of the technical report of minor deviations to the AIA configuration;
Delivery of the Response Report to the requirements of the EIA opinion.Delivery of the technical documentation in the context of the AIA review / renewal procedure with transfer of competence from the state AIA regional;
For all these activities, support was provided to the Client during discussions with the Competent Authorities and Control Bodies.